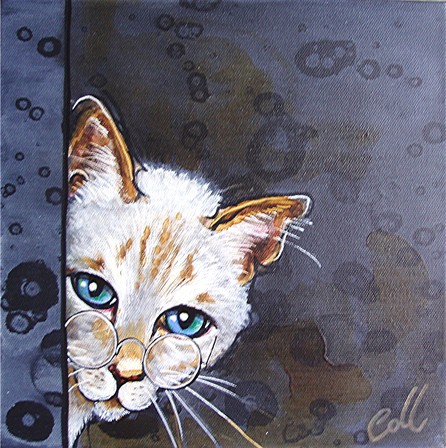 Art on Main Gallery in Tirau is holding a small canvas's exhibition for the month of October.
Collette's entry 'Curiosity' (pictured won Highly Commended which was a surprise for Collette as she wasn't even aware it was a competition!
The art is all for sale and on a cash and carry basis.
Art on Main Gallery can be found at 17F Main Street, Tirau and is open 7 days a week.
Posted: Sat 02 Oct 2010