Check out Collette's Art Page on Facebook 

or if you're a colouring fan have a look at this page -
Collette Fergus' Coloring Addicts
Crazy Cat Lady - Boozehag Series
You might also like to read her words of wisdom and fun Collette's Blog -   Upcycle, Revamp, Recreate, ok lets just create full stop! There is lots of information on the visual arts like how to deal with galleries and copyright issues etc.
Collette's blog is about making things, recycling, up-cycling, recreating, whatever you want to call it. She is inspired by vintage, the 1950's in particular, thefemininity and classic style of this era is reflected in a lot of her creations.
 Collette - "I try to avoid buying mass produced anything,opting instead for up-cycled, re-used, repaired, recycled, second hand items. I don't like waste, one woman's trash can be another woman's treasure. Come along for the ride and explore some creative solutions to give things a new lease on life, instructions included"!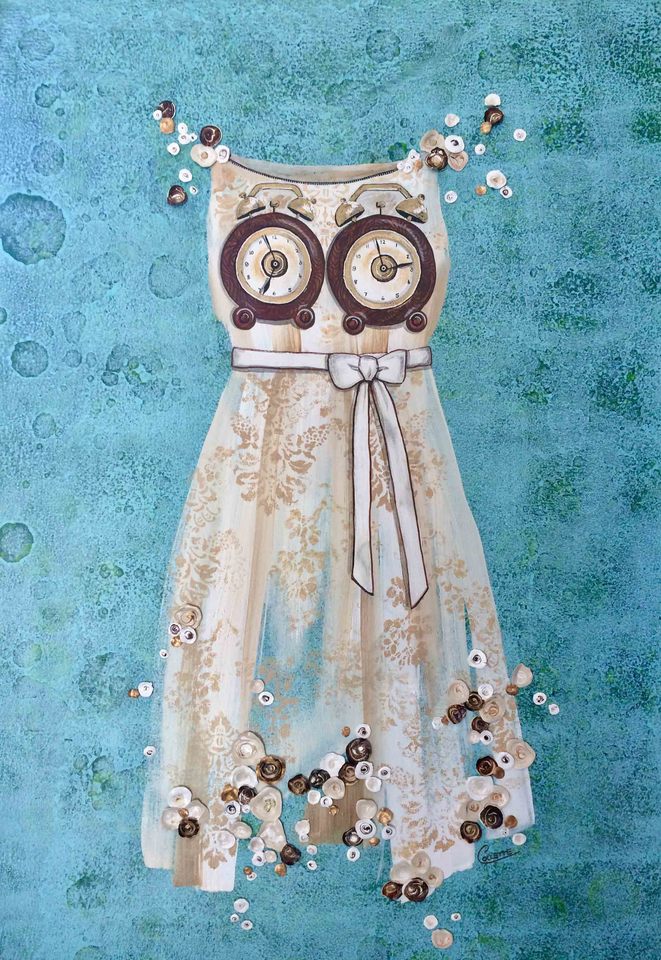 Take Nothing For Granted - Breast cancer Awareness