Well I obviously know a bit about weblogs because I write one but I'm no expert For me this is a way to work on my fledgling writing skills as one day I hope to write a book and its supposed to help me with writing something every day I've managed to keep it up for the first four months of the 12 month period I had committed to but somewhere along the way I have fallen behind by up to ten days recently and its taking me a while to catch up! Now because I've been whining about the whole mess I've managed to get myself into, I've been getting the question 'What exactly is a blog' so for those who aren't in the know here goes –
A blog (short for 'web log') is a type of web or internet diary which is, usually maintained by an individual on a regular basis with regular entries like descriptions of events, musings on life or any other material such as graphics or video that might be of interest to others. Entries are commonly displayed in reverse-chronological order and can searched for older entries just like flipping back in a handwritten diary.
Your average blog usually provides some sort of commentary or news on a particular subject; while others function as more personal online diaries and can be anything fro what a boring day that person has had to crazy stuff like celeb or even non celeb gossip. A typical blog will combine text with images, and often have links to other blogs or we pages and other media that may relate to its topic. The ability of readers to leave comments in an interactive format is also an important part of many blogs however it also attracts idiot spammers so you need to have good systems in place to counteract them.
Blogging has only been around since 1997 and is so massive now it's crazy. After a slow start, blogging rapidly gained in popularity. Blog usage spread during 1999 and the years following, being further popularized by the near-simultaneous arrival of the first hosted blog tools like blogger.com, LiveJournal and Open Diary
There are many different types of blogs, differing not only in the type of content, but also in the way that content is delivered or written. We have –
Personal blogs which are an ongoing diary or commentary by an individual, these are the most common blogs. Personal blogs often become more than a way to just communicate; they become a way to reflect on life, or works of art. Few personal blogs rise to fame and the mainstream, but some will quickly gain an extensive following.
Then there are corporate and organisational blogs, which are for business purposes. These types of blogs are used internally to enhance the communication and culture in a corporation or externally for marketing, branding or public relations purposes.
Some blogs focus on a particular subject, like mine which is around art related subjects there are political blogs travel blogs, project blogs, education blogs, niche blogs, or dream blogs. Two common types of genre blogs are art blogs where the artists post their latest work a painting a day is a common one and the same goes for music blogs where musicians post their latest music and stuff about their gigs.
.
So how can you make money off blogging? There is Blogging and advertising it is common for blogs to feature advertisements which financially benefit the blogger as companies who sell stuff that relate to the bloggers chosen genre can stand to gain a large audience fro a good blog. Lots of people these days do video blogs where they record their thoughts or ideas or show how to do things and then post to such platforms as youtube.com. Some of these people become hugely popular and the amount of clicks they get on their videos is what attracts adveertisers who them offer them money to promote their products. Some of those ads can be super annoying but most you can click past. in saying that I've come across some good information that I would otherwise not have known if I hadnt checked out these videos. Be aware though that being 'famous' onlnie doesnt always translate well, yu cn fall just as quickly as you rise up and its easy to get a big head over your 'instafame' when youre not really faous at all!
Check out this article by Tom Mulraney on Linkedin.com about instafame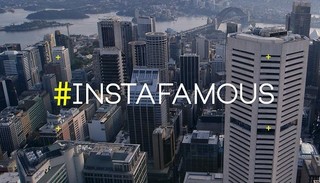 You should be aware of the pitfalls of blogging though. Blogging can result in a range of legal liabilities and other unforeseen consequences, like defamation or liability. Several cases have been brought before the courts against bloggers concerning issues of defamation or liability. You simply have to be aware that what you say online is open to a lot of people in a huge international way and once made live on the web you can't retract it. Like for instance if I claimed a particular gallery were crooks and stole peoples work or that a brand of paints used something they shouldn't in their products Id need to have some very very good evidence to support that if I wanted to mention it on my blog. Fortunately I don't know any such stuff but I wouldn't want to write about it anyway as I'm sure its not worth the legal costs defending it in the end anyway!
On personal blogs writing about how much you dislike your boss or that you had a fight with your Mother in-law over something personal and things like that can come back to haunt you so not worth the grief and you may live to regret ever mentioning it. Keep such stuff to yourself.