Its no secret that I like to do crafts along with my art, it's that need to create or see how to create new things. It's also a buzz when others exclaim when they see what you made and get more excited than you do over your latest project!
As a child I had a lovely dolls house that my Dad made for me and I certainly spent many hours creating things for my little dolls including clothing, little pillows and sheet sets for their beds and so on, even using needle and thread to make rather crude renditions of what I called embroidery on their outfits etc (I was only still in single digit age group so I think I did ok for my age level!).
I'm not sure how I learnt to hand sew, I guess my grandmother must have taught me, as she too was crafty and taught me a few skills I still use today, if you remember back to the knitting post, that was another, although unsuccessful skill she attempted to teach me, sewing was obviously more successful as I still sew a lot these days!
I think I even made a tea-set out of acorns after seeing it in a book once for the doll house and along with painting and drawing; I had quite a little treasure there in my dolls house.
Over the years I have done a lot of sewing, designing some of my own clothes, altering and embellishing them and upcycling has become my new thing, both for the original garments but also for the environmental impact, as fast fashion is one of our biggest pollutants of our planet. I have dabbled with jewellery making, candle-making, screen-printing, toy making, wine making which was fun but very labour intnsive; woodwork and metalwork along with various types of sculptural work, most just for my own pleasure in that I didn't do them as something to sell.
I have a new project on the go at present that stems from several of these activities incorporating a need to create something I want to wear myself, so it's a bit of design and sewing as well as working with wool. This is the end result.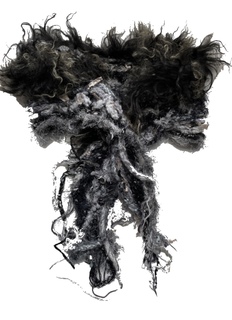 In my quest to find different craft skills I wanted to try, I came across felting, a project I wanted to try when I saw some cute little creatures that a previous student of mine was creating as a source of income. I brought a basic kit yesterday and I've already created a rendition of my own cat with his love heart spot, making him now immortalised in wool as well as painting. This is a skill that's not only fun but quite likely to be profitable if I choose to create all the creatures I've already been asked to create, we will have to see if I enjoy it enough first though! Having stabbed myself a few times with the felting needle, I'm not all that keen just yet! Dont laugh but this is what I created, hes a little worse for wear now as I gave him to Pablo the cat and he loved it just a little too much, the catnip inside might have helped there!
There is one skill I think I'll leave well alone and that's embellishing or trying to move in on the field of technology with crafts, a book I just finished looking at had cellphones all decked out in ribbons and bows on paisley and brocade with glitter and jewels and worse yet an ipod case that fits on your arm with flowers and bows, lets just say it wasn't attractive unless you wanted to look like a toilet roll holder from the 1970s, and I know some of you out there know full well what I mean! Very kitsch!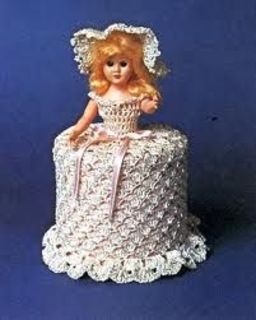 The main blog photo is my friend Mel modelling one of my refashion creations for a local fashion show