I've just recently celebrated my birthday! I love birthdays especially since having children myself, they have taken on a whole lot more meaning for me, they are not just about gifts. Birthdays are about acknowledging and celebrating the fact you are here on earth and how special that is!
I personally think that every day we should celebrate that we make it through the day sometimes, after all it's a precarious world we live in, driving cars is a constant danger, the food we eat, poisons in the atmosphere and heck sometimes we are even our own worse enemies and don't cope with life at all, so making it through each day is an accomplishment worth celebrating isn't it?
So what is the gift thing for, I thought since this is an art blog I should talk about what sort of gifts you could get for an artist, (I run my art stuff as a business these days so buy all I my arty stuff via my business, so there's not much on my list that seems like just for fun, never mind I create half of it myself anyway so its just not the same!) what I'm talking about here is what you can get that artist in your life who is still a practising hobbyist or isn't in business as such, as in their art is their leisure activity, or should I say pleasure!?
Often people don't know what an artist would find appealing, other than the usual, gift vouchers or socks, perfume, aftershave, jewellery, etc etc, just what can you get that's more in line with their art activity?
What about a book on their chosen craft or favourite artist? There is a huge selection at Gordon Harris for example and the friendly staff can advise you on what to get if you need help. They also have a lot of novelty type art supplies like art mannequins or something I saw there today, a pen tidy that is the shape of a huge pencil sharpener. Special carry bags or how about an easel? Even something as inexpenive as a rubber ear (eraser) thats gift packaged as Van Goghs ear can be a fun artists gift and I've seen those at Gordon Harris.
Help them save their clothes by buying them an artists apron, it doesn't matter if they use paint or create sculptures, most art is messy and I'm sure they would thank you for such a thoughtful gift.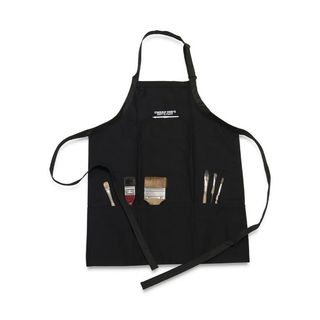 Paints, or other art supplies, but remember to find out what type they use, after all a water-colourist isn't going to be able to use oil paints and a potter probably wouldn't get a lot of use out of glass paint for example. Speaking of glass paint, is your art friend into experimenting with other crafts or mediums? A starter set of something new may appeal hugely. There are all sorts of ideas there, like screen-printing or porcelain painting, or how about scratch-boarding, the list is endless.
Click on the image below to see a wonderful list of artists gift ideas and where to buy them
Camera accessories for a photographer, sketch books or planning diaries for any genre of art, or what about a course of lessons or a work for learning something from their favourite artist, at Artsbiz, we do short courses on how to do the business side of your art, something like that could be invaluable to someone wanting to take the next step in becoming a professional artist, check out the site here www.artsbiz.co.nz for more info and course dates, or ask for one to be set up!
And last but not least a subscription to a magazine that specialises in the field they work in, check in with places like http://www.whitcoulls.co.nz/ for some idea of what is available.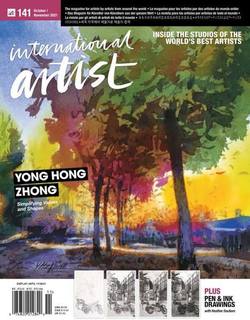 So much for only a brief post, but I hope that of some help. Feel free to add any ideas you may have as I'm sure some of my followers will be keen for any advice on gift giving for artists!