Are round paintings popular?
I've noticed a trend in more round paintings these days, the last group exhibition I went to had four different artists work on round canvas's with each one being quite impressive in how they artist's worked the shape of the canvas into the theme of the artwork.
Back in the day circle artworks were called 'tondo' the word derives from the Italian word 'rotondo.' these were often on a square with a circular image in the middle, a look similar to having a round opening in a matt on an artwork or with an ornate frame like in the image below.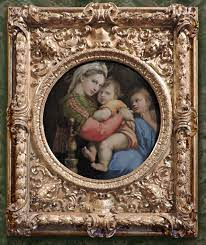 It wasn't that long ago that round canvases were hard to come by; needing specialist framing for the stretched canvases or heavy board was the other alternative. Its still not that accessible to get large round canvas so often you will find artworks of a bigger size will be on some form of hard board.
Many Shops who have art supplies offer this format now and the options are more affordable than they used to be. Fredrix make a good range of round canvas to paint on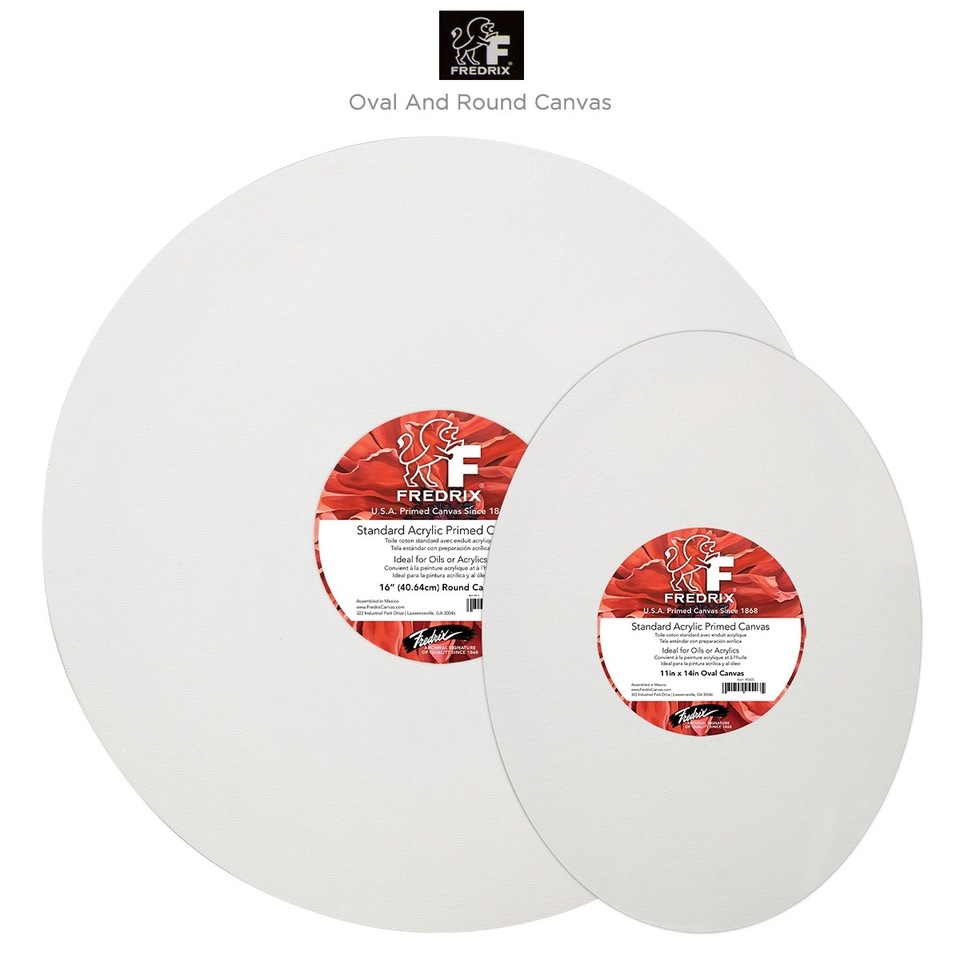 It used to be that the round types of canvas were used for paintings depicting portraits or still life and no not everything works with the round format, but you would be surprised what does. One of the works at the Waikato Painting and Printmaking Awards 2010 was of a scene based on something the artist saw in India, it had a surreal feel to it and stood out to me more so for the fact it had a strip of black and white road edging going through it at an angle that I feel wouldn't have worked so well on a traditional rectangular canvas yet most artists including myself would not have even considered a round canvas as an option. I think Ill be looking more seriously at them from now on.
If you are going to stretch them yourself you need to make sure you do them properly, its not an easy task to get them perfect like it is with square or rectangle, but you follow a slightly different format , unlike a square or rectangle where you staple it at opposite sides, you need to stretch a circular canvas by starting with your first staple or tack then pulling diagonally across in two directions to form an equilateral triangle as per image example below. Working backwards and forwards around the edges in between each triangle edge until the whole egde is stapled or tacked and there are no wrinkles across the surface. Check out this video, HOW TO STRETCH A ROUND CANVAS on youtube, its a short snippet and doesnt show any detail but you will get the general idea.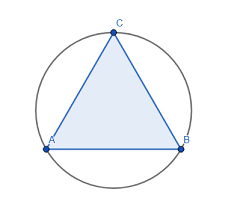 The painting in the main image is The Winners Ball by Collette Fergus, it is painted on a Fredrix convex canvas which has sloping edges and is perfect for a 3D effect for some artworks