This painting is called "The Last Game" its part of my Old Ball series where I felt the gorgeous convex round canvas's by Fredrix just asked to become some sort of sports ball. Measuring 508mm across its the perfect sized piece to display above furntiture or between the windows, in fact anywhere you choose right!
Why a soccor ball? Or should I call it a football? Either way I felt its because the unique pattern of the ball and the covex canvas worked well together to create a gorgeous 3D effect even though essentually its still on a flat surface it jumps right out at you.
Wow your friends and inspire a conversation when they see this in your home or office. Its an inspiring piece for that soccor/football mad person and will bring many years of pleasure. Golden archival paints, gels and mediums were used to create this unique piece of art, make it your own and have a genuine piece of NZ art in your life.
Click here to purchase - THE LAST GAME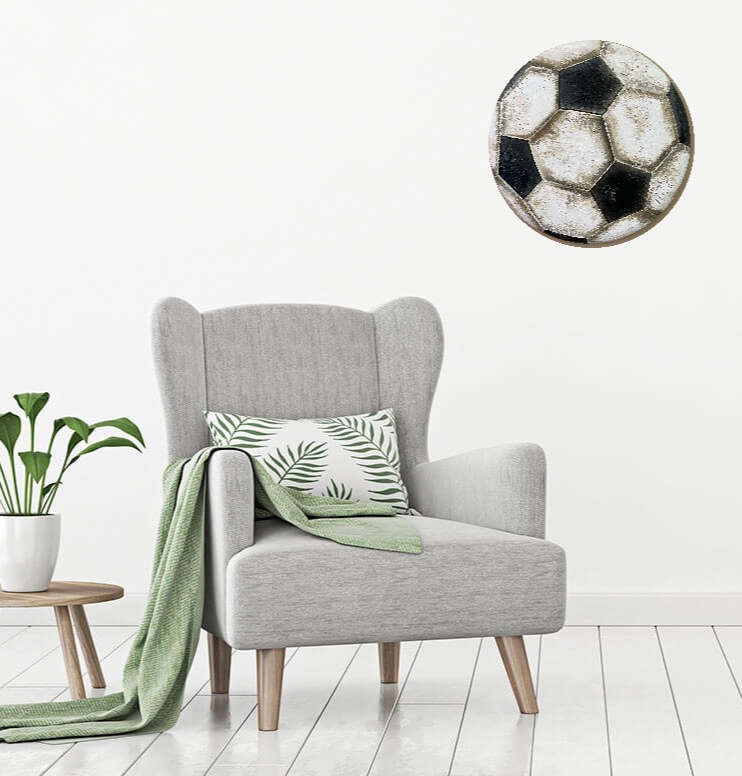 This is a mockup of what it would look like in a room to get an idea of size.
P.S On a side note I saw this picture of a dog who had chewed up a soccor ball and it made me laugh, I hope you enjoy it too!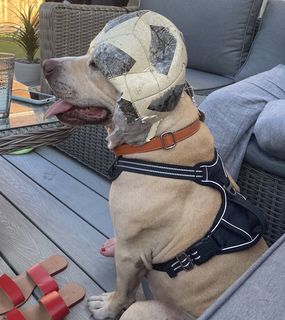 I'm really into a more vintage look and feel and although my grandson thought a bright shiny new ball would be cool, I opted for a cracked dirty loved and lived in look as it gave it more character. Don't forget to check out the rest of the series by clicknig on the image below
Also in this series is a cricket Ball titled "The Winners Ball" and there more are in progress.If you think I should do any particular ball let me know, also happy to do commissions so please dont hesitate to CONTACT US and we can discuss details