This painting is called "The Last Game" its part of my Old Ball series where I felt the gorgeous convex round canvas's by Fredrix just asked to become some sort of sports ball.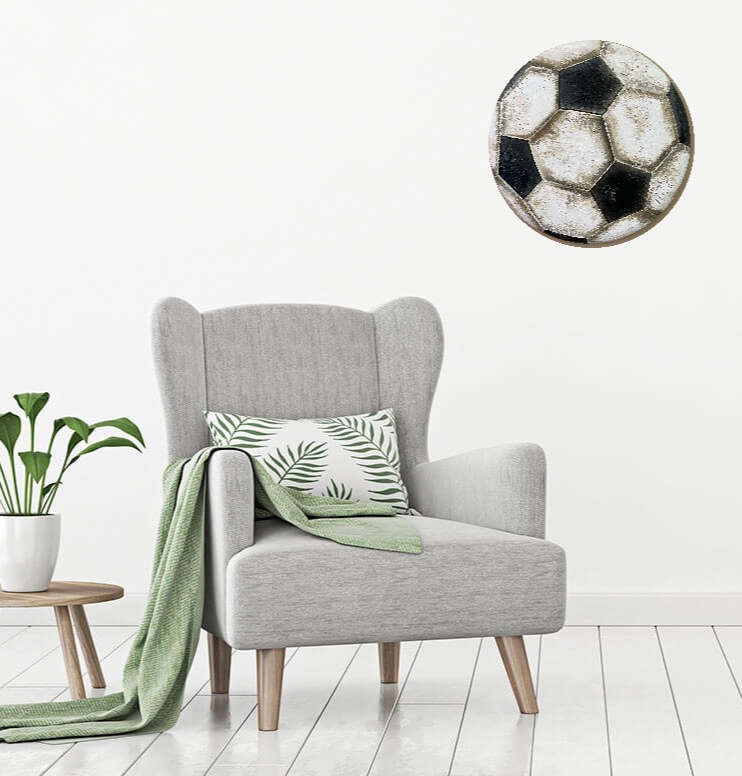 This is a mockup of what it would look like in a room to get an idea of size
On a side note I saw this picture of a dog who had chewed up a soccor ball and it made me laugh, I hope yuo enjoy it too!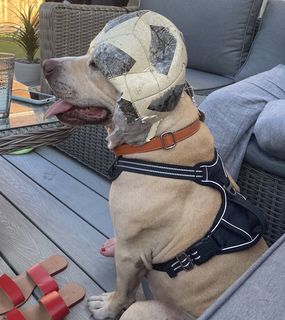 I'm really into a more vintage look and feel and although my grandson thought a bright shiny new ball would be cool, I opted for a cracked dirty loved and lived in look as it gave it more character.
Also in this series is a cricket Bll titled "The Winners Ball" and more are in progress. If you think I should do any particular ball let me know, also happy to do commissions so please dont hesitate to CONTACT US and we can discuss details