Celebrating Collette's Artistry: Two Images Featured in the 2021 New Zealand Artists Calendar
The artistic prowess of Collette has been recognized and celebrated in the 2021 New Zealand Artists Calendar. With two stunning images selected for both the wall and desktop versions, Collette proudly shares the details of this achievement and where to purchase the calendars.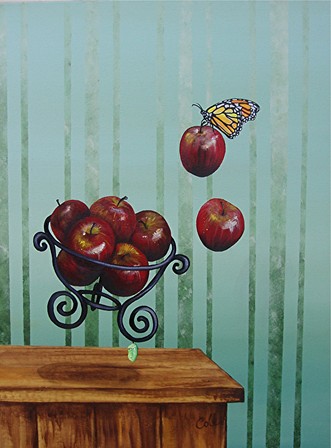 Featured Artwork:
Collette's captivating artwork, "Not a Still Life with Red Apples," has been chosen to grace the pages of the wall calendar. This visually striking piece promises to captivate viewers with its vibrant colours and unique composition. Additionally, the desktop calendar features Collette's artwork titled "Tropical Fruit Salad," a delightful and refreshing creation that brings a touch of the exotic to everyday life.
Where to Find the Calendars: For art enthusiasts and calendar collectors, the 2021 New Zealand Artists Calendar is readily available through various outlets. Whitcoulls, a well-known retailer, offers the wall calendar, allowing admirers of Collette's work to enjoy her art throughout the year. The desktop calendar is also available at Whitcoulls, providing a convenient and artistic addition to any workspace.
In addition to Whitcoulls, art enthusiasts can find the calendars at Paperplus and NZ Post shops across New Zealand. With over 100 independent retailers also stocking the calendars, art lovers have multiple options to acquire one or the other.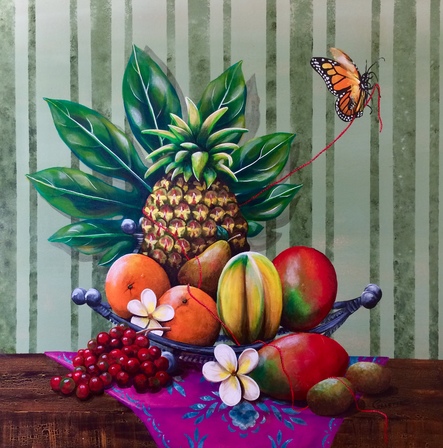 A Celebration of Artistry:
The inclusion of Collette's artwork in the 2021 New Zealand Artists Calendar is a testament to her talent and creativity. The calendar serves as a celebration of the vibrant art scene in New Zealand. It offers an opportunity for art enthusiasts to appreciate the beauty and skill of local artists.
Collette's achievement in having two of her artworks selected for the 2021 New Zealand Artists Calendar is a significant milestone in her artistic journey. The calendar provides a platform to showcase her talent to a broader audience. In addition, it allows art enthusiasts to appreciate and collect her artworks. Take the chance to own a piece of Collette's art by purchasing the wall or desktop calendar from Whitcoulls, as well as other select retailers across New Zealand.