Where did the phrase Bread and butter come from?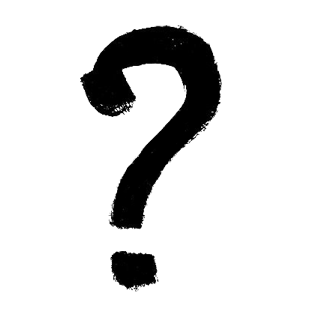 The term bread-and-butter originated in the 1700s. It simply refers to meeting your basic needs. However, it was in the 1800s that the phrase began to refer to income or livelihood. So how does that relate to your art practice?
As an artist, you often need to create a simple bread-and-butter line, or in broader terms, a line of something that sells quickly and easily and, more importantly, sells often. A small passive income keeps the lights on for you while you work on your more serious creations.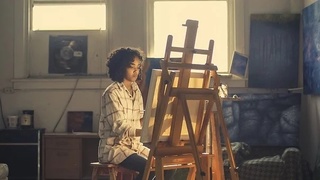 In my art classes, students often say they don't want to 'sell out' or become commercial. They don't want to paint or sculpt décor work or create art that goes with the new curtains. Still, in all reality, especially in smaller countries like New Zealand, not many artists make it to the top of their profession.
They will find it hard to live off the earnings of just their art alone.
Although your bread and butter line does not have to be in the same form, it generally does not need to be as deep and meaningful as the large canvas or sculpture that you laboured over, forgetting time and all else as you made it.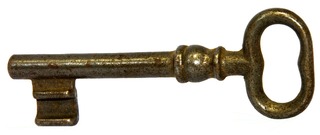 The key to it is that the turnover needs to be consistent, and you need to be able to keep up with the demand, so some other important factors must be considered.
Some artists will paint small canvases of simplistic subjects that may differ from their main line of work. For example, painters may work on bark or stones. While a jeweller might make some simple bracelets for a craft market, sculptors may produce cute little bowls or dishes under an assumed name. In this way, they can be distinguished from their more serious work.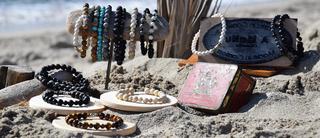 What I did with my Bread & Butter Lines
I created a range of merchandise for my original bread and butter lines, and it certainly has its ups and downs. Some products sell like hotcakes, while others have either sold slowly or have stopped selling altogether, turning out to be not-so-popular choices after all.
It's been a game of trial and error, learning what works and what doesn't. It pays to spend much time on market research to understand what people want. Great Aunt Myrtle might love your crocheted keyrings and buy 9, but that doesn't mean they will be a hit and earn you a fortune.
Developing the products is also critical, as they need to be affordable for you to make and for your customers to buy. The time you put into production is vital, so sometimes it pays to outsource. Having someone else create your goods once you have developed the prototype can pay off if they don't charge too much and sell well.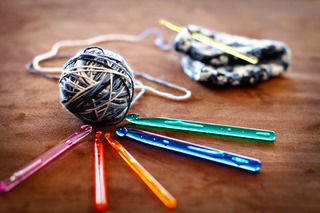 There's no simple answer to creating a range of merchandise. However, you do need to see what your market wants. Specifically, the 'Boozehag' artwork targets a broad range of women aged 20 to 70, so I make my merchandise more appealing to their wants and needs.
Of course, it doesn't mean they can all afford a painting or want something on the wall, but many would happily buy a t-shirt or mug and often come back for more for their friends' birthdays etc.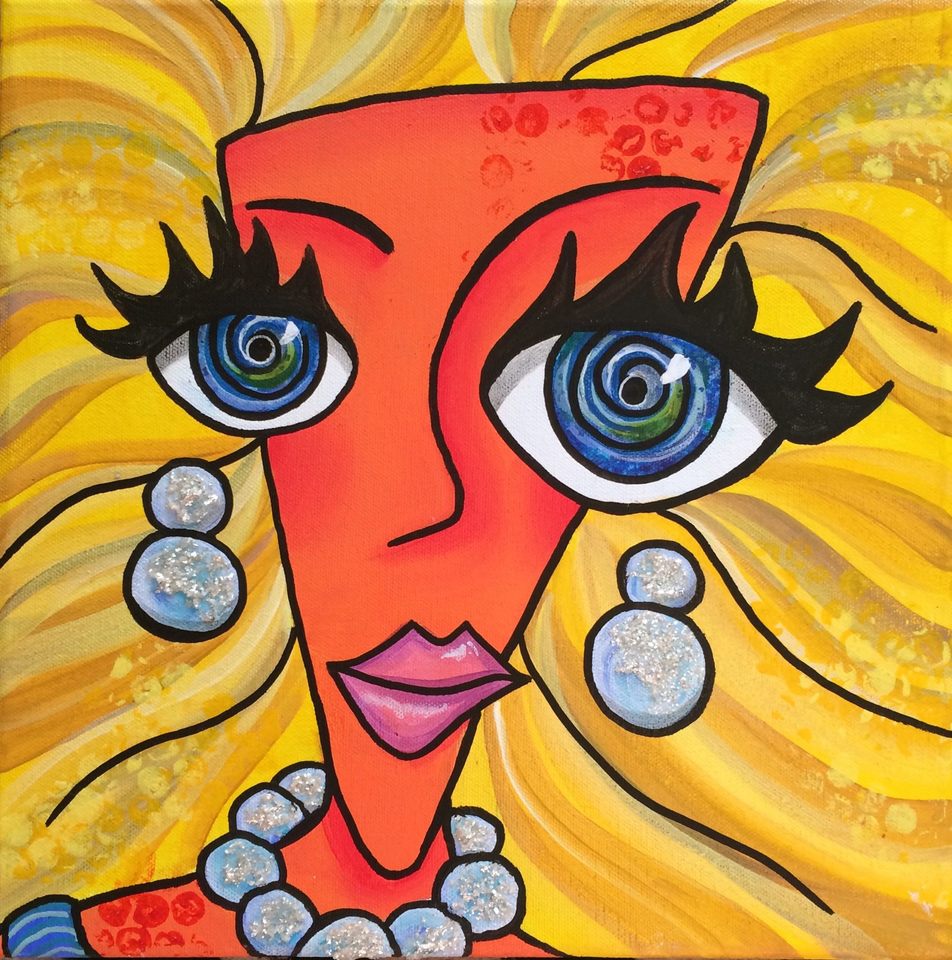 Boozehag
Over the years, I have created different t-shirt designs, my mugs have changed, and there were wine glasses that turned out to be too time-consuming due to needing hand-painting, which was part of their appeal.
But, unfortunately, they were also less dishwasher proof than the glass paint said they would be, which in this day and age made them not entirely so saleable. I don't know about you, but I'm not keen on handwashing dishes!
The range also included perpetual calendars, where you can start any time of the year. This gave them a unique selling point. It also created less waste because I didn't have to throw away leftover calendars each year.
I also created a range of tea towels and aprons for artists and anti-domestic goddesses! The aprons featured a feather boa trim and were a little impractical as part of their charm.
Keyrings have always been popular, although my hunt for blinged ones was fruitless, and I had to settle for mini versions of my paintings. My greeting cards range sold well and as an artist, I recommend having these as I sold so many it often paid the rent on the gallery alone!
My top sellers have always been hand-painted coasters on Italian ceramic tiles and coffee mugs. Sadly the green-ware I use for both these items is no longer available, which saw the sad demise of my most favoured merchandise lines once I could source suitable replacements.
Try Print on Demand
There are many different sites you can work with. You upload your artwork and choose what products you want it printed on. You need to work on marketing as there is a lot of competition for this sort of thing. This is one of the payoffs of not having to create the products yourself.
When customers order items, the site will produce them and take care of the sending, charging the customer and then paying you your cut. The other payoff is that you won't get a massive selling price cut.
This is one site – Shopify where you have a vast range of products to personalise, click on the image to go to their site.
The key things to make sure of with your items are
· That they're something people want
· Affordability of production, so you can make enough profit on sales
· Availability of stock to create and sell
· Distribution, either on suitable sites on the internet or in enough volumes to target your buying public
Sites like etsy.com and www.trademe.co.nz are helpful sites to work with for small fun items. This is because you want to control your sales and reach a broad audience. However, there are many more, so do your research.
Here are some ideas for Bread & Butter lines
Art prints
Greeting cards featuring your art
Mini paintings (Keep them simple)
T-shirts or other clothing with your art printed on them
Coasters both hand-painted or pre-printed with your art
Hand-painted Coffee mugs or wine glasses
Jigsaw puzzles of your art
Print-on-demand ranges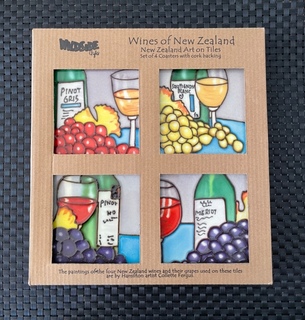 Since the demise of my merchandise range, I concentrated on more passive incomes by creating work for adult colouring books and a pack of ceramic coasters featuring my artwork for wines of New Zealand (Pictured above), where I get royalties.
This is a great way to supplement your art income. You do the initial work and then leave it for someone else to do the production, marketing and selling and just sit back and reap the rewards. I love getting those monthly royalty payments, and although a lot smaller than they used to be due to the fab of colouring books, they still trickle in.
You can see and purchase my books on Amazon by clicking on the image below

Feel free to ask any questions; I'm happy to help. And most of all, good luck finding what works for you and creating your own bread-and-butter line.