Since the 1980s I have been infatuated with the flashy cocktail. It wasn't about the alcohol contentraather that it did appear to be sophisticated as an adults drink and the 'mocktails' given to us as kids just didn't stack up anymore, its not just about being a pretty drink with an umbrella in it!
Obviously flavour matters a lot or we wouldn't drink them but for me it was more about the vibrant colours and beauty of a well poured mix. Pina coladas with their creamy golden hues and slices of pineapple speared with a glaze cherry, layered B52s, the sexy martini in its stylish glass with a garnish of a couple of olives, and lets not forget the flaming Lamborghini, which is self explanatory what that looks like!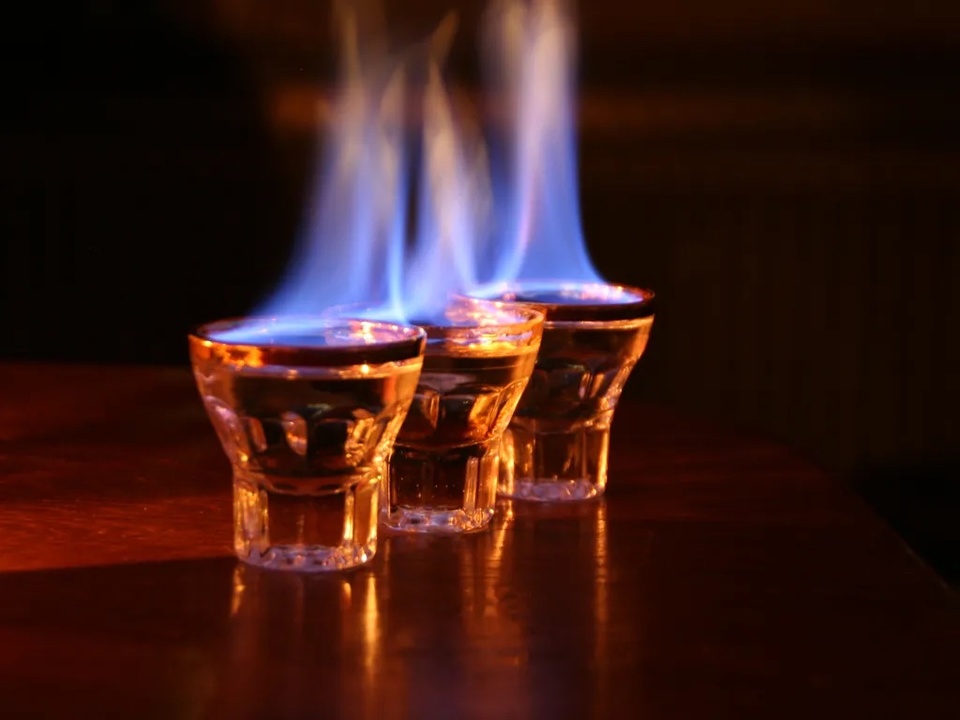 My most memorable cocktail was an amazing concoction of blue liquid with a rich red glow from the stem that turned out to be cherries, it tasted divine but the glow of colour impressed me so much I didn't care if it didn't taste all that great. That was many years ago and sadly I've forgotten the name however not the impression of its beauty it left stamped on my mind.
Throughout my art career as a contemporary New Zealand Artist, the cocktails appear every now and then in some way or another; there's naturally the Boozehag with her versions both tropical island style and 1980s club mix, but my favourite would have to be Cocktail hour and the series based around the abstract of jewel coloured art drinks.
A few links for some of the Boozehag cocktail pieces -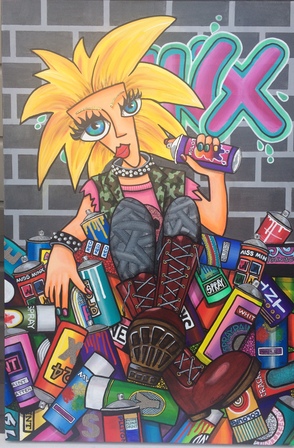 And then the abstract series –
And just to finish here is my own designer cocktail - "The Boozehag"
Boozehag Cocktail
Lindauer Fraise
1 measure raspberry liqueur
1 measure peach snapps
Serve in a hurricane cocktail glass. Strawberry in the base and pile the rest on top. Enjoy