As an artist, I sincerely appreciate the diverse world of hues and shades. While many people consider blue an exceptional and highly admired colour, I must admit it is one of my least favourites. Blue carries connotations of coldness and sadness in the minds of many individuals, which is why I tend to use it sparingly in my artistic creations. However, it would be remiss of me not to acknowledge the immense significance and versatility of this captivating colour.
Blue, one of the three primary colours, is unique in the colour spectrum. Its position on the cool end of the spectrum, contrasting with the warmth of red, imbues it with a calming aura. Blue can manifest in various intensities, from strong and steadfast to light and friendly. Just as the phrase "seeing red" alludes to the powerful emotions evoked by the colour red, the expressions "feeling blue" or having "the blues" represent the extreme calmness associated with blue—sadness or a lack of intense and violent emotions.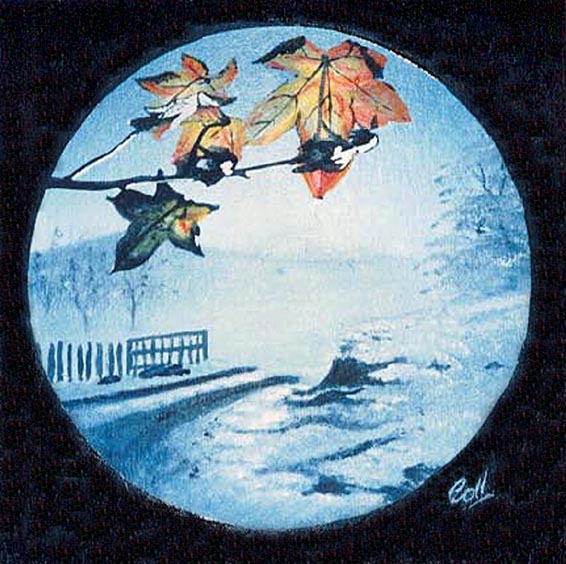 This collective colour of the spirit invokes a sense of restfulness. It has been known to stimulate the production of calming chemicals in the body. However, it is essential to note that not all blues exude serenity and tranquillity. Electric or brilliant blues become dynamic and dramatic, engaging the viewer's senses. They are instrumental in abstract works that require passionate energy without relying on red.
Some shades of blue or excessive use of the colour can convey a sense of coldness or aloofness, potentially evoking an uncaring impression. Yet, surprisingly, blue is the least "gender-specific" colour, as it is often associated with baby boys and retains equal appeal among men and women in adulthood.
In the realm of art, blue plays a pivotal role in creating a sense of distance and perspective. Artists often employ deep royal blue or azure to convey a richness of depth and perhaps even a hint of superiority. Dark blues, such as navy blue, which borders on black, possess a touch of warmth compared to their lighter counterparts. While blue remains a year-round colour, pastel blues, especially when combined with pinks and pale yellows, evoke the freshness of spring, while deep blues are more commonly associated with colder seasons like winter.
The possibilities are vast when it comes to combining blue with other colours. Mixing blue with green yields a natural, watery palette, while adding grey creates an understated elegance. When paired with neutral light browns like tans or beige, sky blue and Robin's egg blue create environmentally friendly colour combinations.
Consider utilising dark blue alongside crisp white tones for artwork with a nautical theme. The classic trio of red, white, and blue holds patriotic connotations. As a result, it is used in many countries, including the United States of America. To infuse a touch of refined luxury, complementing dark blue with metallic silver accents.
The range of shades within the blue spectrum is nothing short of extraordinary:
Allow me to present a glimpse into this chromatic abundance: royal blue, sapphire blue, baby blue, sky blue, robin's egg blue, navy blue, midnight blue, slate blue, cobalt blue, cornflower blue, indigo blue, Wedgwood blue, powder blue, azure blue, ultramarine blue, aquamarine blue, air-force blue, cerulean blue, turquoise, powder blue, electric blue, denim blue, lapis lazuli blue, Prussian blue, and periwinkle blue. While these shades can often be found in paint colours, it is essential to note that names and ranges may vary significantly across different brands, so exercise caution when seeking specific shades or consistent colour quality.
Why Not Check Out Some Other Colours Too -
50 Powerful Shades Of Grey? The Thrilling Colours In Art
In the Pink: Celebrating Valentines Passionate Colour
Shades of Purple: A Trip into the World of Royalty
Stunning Silver: The Best Metallic Colour with Class and Glamour
The Best of Black: The Mysterious and Luxurious Shade
The Gloriousness of Gold: Unleashing its Luxury and Passion
Yellow: The Happy Glowing Hue That Makes Warmth, and Inspiration
What Is The Colour Burgundy Or Claret, Colours Or Wines?
Whiter Shade of Pale: Exploring the Simplicity of White
Rich as Red: Exploring its Many Fiery Shades
Blazing with Energy: Embracing the Fiery Spirit of the Color Orange
Glorious Green: The Awesome Yet Envious Colour of Emeralds
And while you're here - Touching on Colour Mixing